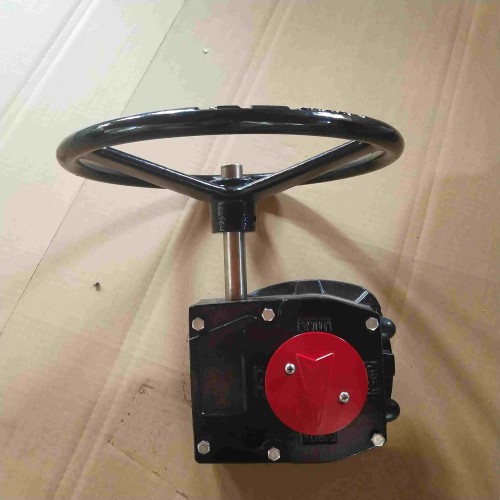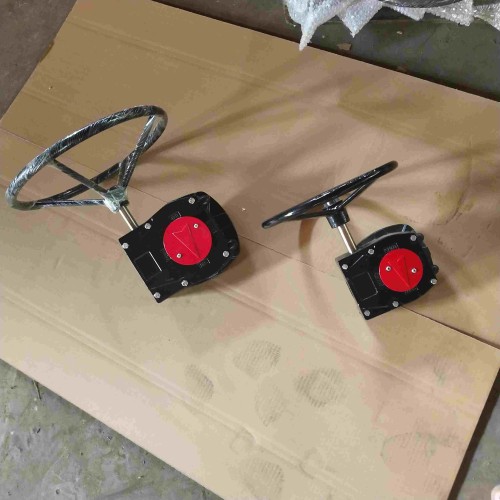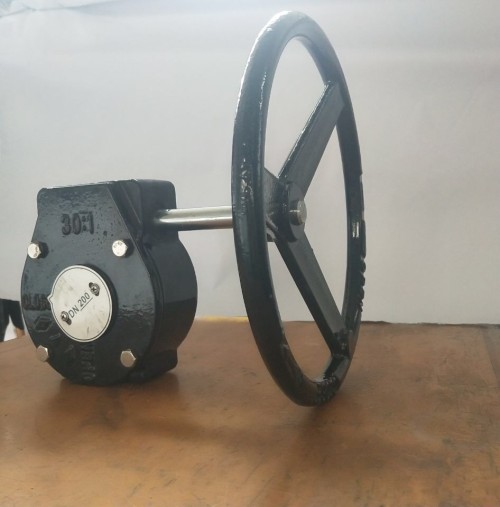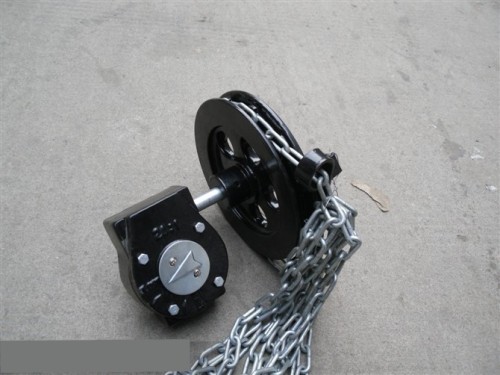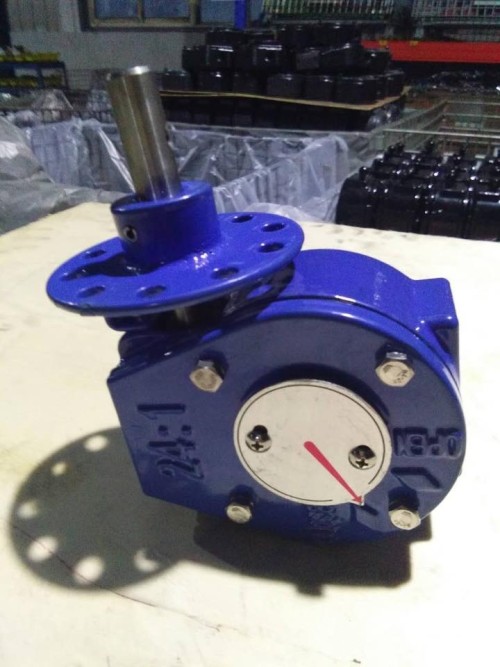 Worm Gear/Gear Box for butterfly valve/ball valve
Description
Worm Gear/Gear Box for butterfly valve/ball valve
Gear box bears the force from the wind wheel and the reaction force generated during gear transmission, and must have enough rigidity to bear the force and torque to prevent deformation and ensure the transmission quality. Gearbox box design should be in accordance with the wind turbine power transmission layout, processing and assembly conditions, easy to check and maintenance requirements. With the continuous rapid development of gear box industry, more and more industries and different enterprises have used the gear box, there are more and more enterprises in the gear box industry development.
According to the modular design principle of unit structure, the gear box greatly reduces the types of parts and components, which is suitable for mass production and flexible selection. Reducer spiral bevel gear, helical gear are made of high quality alloy steel carburized and hardened, tooth surface hardness up to 60±2HRC, tooth surface grinding accuracy up to 5-6.
Transmission parts of bearings are selected domestic well-known brand bearings or imported bearings, seals choose skeleton oil seal; Sound box body structure, large box surface area and large fan; The temperature rise and noise of the whole machine are reduced, the reliability of operation is improved, and the transmission power is increased. Can realize parallel axis, dc axis, vertical, horizontal general box, input mode has motor flange, shaft input; Output shaft can be rectangular or horizontal output, with solid shaft and hollow shaft, flange disc type output shaft. The gear box can meet the installation requirements of narrow space, but also according to customer demand supply. Its volume is 1/2 smaller than soft gear reducer, weight is reduced by half, service life is improved by 3~4 times, bearing capacity is improved by 8~10 times. Widely used in printing and packaging machinery, three-dimensional garage equipment, environmental protection machinery, transportation equipment, chemical equipment, metallurgy, mining equipment, steel and power equipment, mixing equipment, road construction machinery, sugar industry, wind power, escalator elevator drive, shipping areas, light industry, paper making, metallurgy industry, sewage treatment, building materials industry, lifting machinery, conveyor line, assembly line and so on Rate, high speed ratio, high torque occasions. With good cost performance, is conducive to domestic equipment supporting.
Actuator is an essential part of automatic control system. Its function is to accept the control signal sent by the controller, change the size of the controlled medium, so as to maintain the controlled variable in the required value or a certain range. Actuators can be divided into pneumatic, hydraulic and electric three categories according to their energy forms. Pneumatic actuator uses compressed air as energy, which is characterized by simple structure, reliable action, stable, large output thrust, convenient maintenance, fire and explosion-proof, and low price. Therefore, it is widely used in chemical industry, paper making, oil refining and other production processes. It can be easily used with passive instruments. Even when using electric meters or computer control, as long as the electric to gas converter or electric to gas valve positioner will convert the electrical signal into 20-100 kpa standard pressure signal, pneumatic actuator is still available. The electric actuator has convenient energy access and rapid signal transmission, but it has complex structure and poor explosion-proof performance. Hydraulic actuator is not used in chemical industry, oil refining and other production processes, which is characterized by high output thrust.